The 2014 Guide
Spring break is upon us! Plan the best break ever with our guide to camps, activities & family fun presented by the Miami Children's Museum.
Miami Children's Museum. Your children will step into the world of some of their favorite storybooks. Children will create and perform a puppet show inspired by their favorite stories. They will also make masks and costumes of their favorite characters and learn how to act out their stories on stage with our Children's Theater Group, the MCM Players. March 24 – 28. Click here for info.
Beaux Arts. Enroll for Spring Break Art Camp! Join us for a week of art activities and fun at the Beaux Arts Children's Pavilion at the University of Miami Lowe Art Museum. Camp for 5 to 12-year-olds runs March 24-28 from 9am-2pm. Click here to register now.
Coral Gables Museum. STARchitects! Kids ages 5 -10 will tour our newest exhibition,Marking the Millenium: 21st Century Miami Architecture, meet a professional architect, visit three of Miami's newest cultural venues, and create their own buildings through drafting, coloring and constructing! Camp runs March 24-28 from 9am-5pm. Click here for info.
Gym Kids. Register today! Your munchkin will learn progressive gymnastics skills in a variety of competitive gymnastics events. Participants will improve technique, physical strength flexibility, and coordination while enjoying fun activities like arts and crafts, games, movie time, music and more. Located in Coral Gables and North Miami. Click here for info.
Mall of the Americas. Mall of the Americas Kids Club presents Spring Break! Free activities and entertainment Monday, March 24th through Friday, March 28th from 11 am – 1 pm. Each day has a fun-tastic theme such as Soccer Day and Pirate Day, plus there will be face painting and arts and crafts. Click here for details.
My Gym. Treat your munchkin to games, gymnastics, arts & crafts, story time, music & much more at My Gym's spring camp. Programs emphasize physical development & personal success and themes change daily. Sign up for a day - or five - of fun! Aventura, Coral Gables and Kendall locations are available, click here for details.
Orchestra Miami. Orchestra Miami presents "Beethoven on the Beach"- Free Outdoor Concerts! Concerts March 8 at 8pm (North Beach), March 16 at 8pm (Pinecrest) and March 30 at 6:30pm (Sunny Isles). Click here for details.
Looking for more? Click here to book additional spring camps.
---
---
Share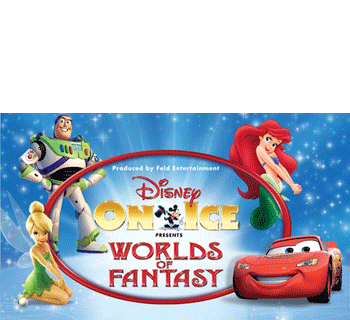 Treat your munchkin to the Magic of Disney on Ice. We're giving away FOUR FREE TICKETS... read more