2014 Early Bird Camp Guide
The early bird gets the worm - and a spot at one of Miami's best camps. Plan ahead & sign your munchkin up for camp today using our Early Bird Summer Guide, presented by Miami Children's Museum...
Munchkin Fun sponsored camps, presented by Miami Children's Museum
Global Kids Summer Passport: MCM's 2014 Summer Camp. MCM's Camp is an 11-week interactive program allowing children to play, learn, imagine and create. Kids will learn about different cultures through music, dance, storytelling, art and unique cuisine. Camp begins Monday, June 9 from 9am to 3:00pm. For more information please contact Shari at (305)373-KIDS (5437) ext. 112 or slombardi@miamichildrensmuseum.org.
Furia Flamenca. Learn from the stars how to become one! Furia Flamenca brings the best team of professionals directly from Madrid to Miami to offer an intensive summer program exclusively designed for girls ages 3 and 9 years old. The weekly program is from 9am to 4pm and at the end of each week, students show their parents on stage all they have learned.
Beth David. Fun activities in a nurturing environment! Campers will experience art, creative movement, sports, cooking, water play and in-house shows incorporated into weekly themes that include: Under the Sea, Circus Fun, Red, White and Blue and lots more. Let the excitement begin...Register now! 2625 SW 3 Ave, Miami; 305-854-3282.
Kydoo. Kydoo is camp for the whole family! Parents and babies 18-24 months can pop by baby camp from 9:30-11:30am for sensory games, music, dancing, stories, art and play. Kids 2-6 come from 9am-2pm for themed weeks featuring arts & crafts, cooking, dancing, games, theater, science experiments & sports. Click here to see details & reserve your spot.
Organic Kids Miami Beach. Our camp's focus is to inspire your children to use their imagination and be as creative as possible, using all 5 senses. Our weekly activities include science experiments, dance, arts & crafts, clay, music, yoga, acting, splash day, dancing, sports and much more! Our fun and loving staff and volunteers will provide the best environment for any child. Click here for details.
My Gym. This summer, My Gym Children's Fitness Center of Coral Gables, Aventura, and Kendall will be providing kids with cool alternatives to beat the heat while getting fit and having fun. As an incentive, MY GYM families who register Early for Summer Camp get ONE CAMP day Free, when you register for FOUR! Come join the fun!
Stormont Kings Chess Camp. Spend your Summer at Stormont Kings Summer Chess Camp. Keep cool indoors as you learn different chess strategies and tactics, play games, do puzzles and more. Full and half day programs available. Early drop off and late pick up available as well. Camp dates are June 3rd - 27th and July 28th - August 15. Click here for more details.
---
---
Share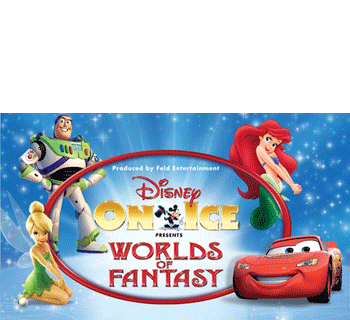 Treat your munchkin to the Magic of Disney on Ice. We're giving away FOUR FREE TICKETS... read more